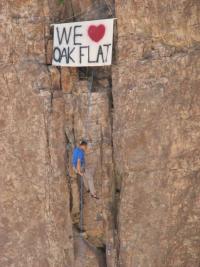 We Love Oak Flat
The House Natural Resource Committee will be voting tomorrow, Wednesday, July 13th, on H.R, 1904, the Oak Flat land exchange bill.
Please call Members of the House Natural Resources Commitee today!
This bill is not only an unnecessary piece of special interest legislation that would severely impact precious water, natural resources, and religious freedom, but also would abrogate our nation's environmental laws and short-circuit the normal process for approving mines on public land.
For more information about the bill see our fact sheet and for additional information see our written testimony submitted to the Natural Resources Committee about the bill.