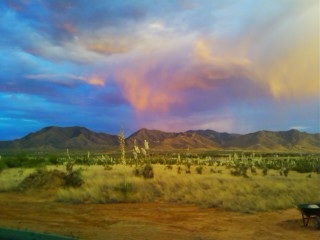 The US EPA will be taking public comments at a meeting in Dragoon, AZ from 7:00 pm to 9:00 pm, on February 27, 2018.
The meeting will be held at the Dragoon Women's Club, 1871 North Johnson Road, Dragoon, Arizona.
Excelsior Mining is planning an in-situ copper mine on private land near the town of Dragoon and Texas Canyon (between the towns of Benson and Willcox upstream from the Willcox Playa).  Excelsior Mining was formed in 2005 and this is their only mine project.